Round or butterfly hang hole application is available to help expand shelf presence in limited spaces. The addition of this feature makes any of our items impulse, point-of-sale and end-cap ready. This space-saving technique has been used for many years and is still just as effective.
Custom Hang Hole Service
Hang Hole application will only be apply on stand-up pouches, and certain flat pouches.
Hang Hole Location
For Hang Hole location, please contact your sales representative for more information.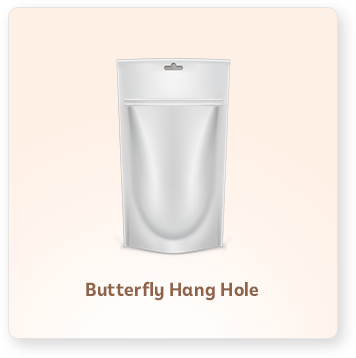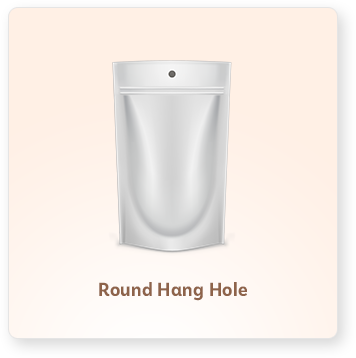 Hang Hole Service
Great for sample packs, impulse or point-of sale items. Add them to our stand-up zip pouches or fractional packs to make them ready for hanging. Refer to the chart on the right for hang hole shapes. Select between round and butterfly shape that best fits your hanging tool.
NOTE: Please note that there is a minimal fee for this service. Should you have additional questions or concerns, please contact one of our sales representatives for more information.